Overview + Welcome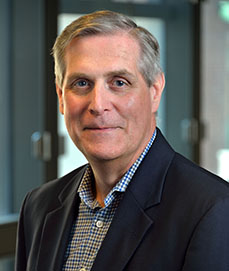 Welcome to the Department of Chemical and Biomolecular Engineering (CBE) in the School of Engineering and Applied Science at the University of Pennsylvania. CBE is renowned for the caliber of both our undergraduate and graduate educational programs, and we are proud to be part of one of the country's most prestigious universities. Our department is widely recognized for the excellence of our faculty's research programs, which are in areas ranging from soft materials to molecular and cellular biophysics to materials simulation to advanced methods of energy conversion, as well as more traditional areas of chemical engineering, including transport phenomena and process design. Currently, our department has over 20 faculty members and a very diverse group of undergraduate, graduate, and postdoctoral students who have come to Penn from throughout the world.
Our academic programs are highly interdisciplinary and focus on teaching the fundamentals of chemical engineering as well as broader engineering concepts and their application to the solution of modern technological problems. In addition to the research program of individual faculty members, graduate students become involved in the research programs of the many research centers of which CBE faculty are members, including the Laboratory for Research on the Structure of Matter, the Physical Sciences Oncology Center, the Institute for Medicine and Engineering, and the Penn Institute for Computational Science, just to name a few. We are also very proud of the fact that a large fraction of our undergraduates becomes actively involved in many of these research programs
Our website is designed to help you explore the undergraduate and graduate programs in CBE, discover the research areas and accomplishments of our faculty, and stay updated on our events and news. For more information or to schedule a visit, please don't hesitate to contact the department.
John Vohs
Carl V. S. Patterson Professor and Chair
Department of Chemical and Biomolecular Engineering