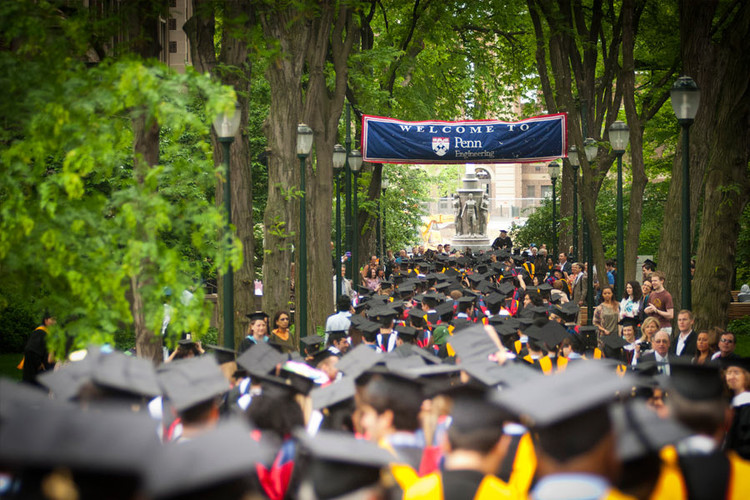 Welcome Back!
Alumni News
Our alumni are making news! To read about their activities and accomplishments, click here.
Keep in Touch
We would love to hear from you. Let us know where you are and where your life has taken you. Send us feedback regarding our program. You may email your comments to the CBE Director of Academic Operations, Alicia Pickul, at apickul@seas.upenn.edu.
Stay in touch with fellow alumni by joining the Penn CBE LinkedIn group or by visiting our Facebook page.
Receive the Department Newsletter
If you keep us updated with your current mailing address, we will make sure you receive our biannual department newsletter. Email your address and contact information to apickul@seas.upenn.edu.
Come to Our Reception at AIChE
The 2019 Penn CBE reception at the AIChE National Meeting will be held on Sunday, November 10, 2019 at Cuba Libre in Orlando, Florida, located at 9101 International Drive, Orlando, FL  32819. Details for the 2019 meeting can be found here.
Attend Our Seminars
The CBE Seminar series is a great way to keep your pulse on the state of research in chemical and biomolecular engineering. If you would like to receive regular email announcements regarding our seminar series and honorary lectures, please email the Director of Academic Operations, Jamie Lipford, at (apickul@seas.upenn.edu) and ask to be put on the seminar's email list.
Give to Penn Engineering
Chemical and biomolecular engineers are making a better world in energy, healthcare, advanced materials, and industrial innovation. Your contributions to Penn Engineering can multiply the effect. Learn more about how you can make a difference.
See Where Students Go After Graduation
Where do our students end up after they graduate? Penn's Office of Career Services tracks university alums and posts their responses annually to career surveys. Learn more.