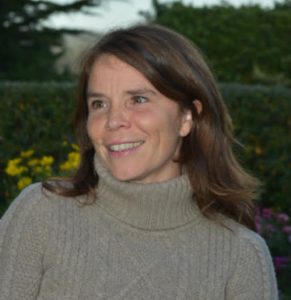 The Department of Chemical and Biomolecular Engineering welcomes Dr. Jennifer Wilcox. Dr. Wilcox joins the School as the Presidential Distinguished Professor of Chemical Engineering and Energy Policy.  She has a profound respect and appreciation of nature, which permeates her work as she focuses on minimizing negative impacts of humankind on our natural environment. Her research focuses on innovative ways to avoid new CO2 emissions from entering the air, in addition to the removal of old emissions, so as to mitigate the accumulating effects of fossil fuels on our planet.
Dr. Wilcox is the first faculty research appointment at the Kleinman Center for Energy Policy, based at the Stuart Weitzman School of Design at Penn. Her professorial appointment is in the School of Engineering and Applied Science's Department of Chemical and Biomolecular Engineering, where she will facilitate her work on trace metal and carbon capture, while connecting these efforts to actionable energy policy.
Prior to joining CBE, Dr. Wilcox was the James H. Manning Chaired Professor of Chemical Engineering at the Worcester Polytechnic Institute and a former Stanford University assistant professor in energy resources engineering. She represented the National Science Foundation as a "New Face of Engineering for 2006." She also won the American Chemical Society Petroleum Research Fund Young Investigator Award, the Army Research Office Young Investigator Award, and the Air & Waste Management Association Stern Award.  Dr. Wilcox served on a number of committees at the National Academy of Sciences and the American Physical Society, and is the author of the first textbook on carbon capture, published in March 2012.
Dr. Wilcox received her B.S. in mathematics in 1998 from Wellesley College, and her M.A. in physical chemistry and Ph.D. in chemical engineering in 2004 from the University of Arizona.
To learn more about Dr. Jennifer Wilcox, view her faculty profile at: https://www.seas.upenn.edu/directory/profile.php?ID=342